One of the key sites we worked during our Fall/Winter season in Aswan was the site of NH16, near the famous Nag el-Hamdulab rock art reliefs. Located at the top of the gebel, NH16 has a commanding view of the surrounding landscape. During the Naqada II-III period, the site was used as a cemetery by elites with material culture ties to Nubian/deserts and Nile Valley power structures. The few graves at the site were all of relatively high status, and were encompassed by two fieldstone rock enclosures. The sites were clearly returned to during subsequent periods, with ceramic analysis noting a number of bread molds from the 1st Dynasty just beyond the enclosure, while Roman wares (and other circumstantial evidence) suggest a possible looting episode well over 3000 years after the original use of the site). The precise relationship of these tombs to the rock art reliefs nearby at Nag el-Hamdulab cannot be stated with certainty, but there is clearly a pattern of returning to an important site where the power of early kings was ostentatiously displayed.
During our time working at NH16, it was impossible not to notice its strategic position atop a local cliffside—not least because we made the trek up from the wadi bottom every morning! Using viewshed tools in QGIS helps to give us a bird's eye visualization of NH16's place in the landscape.  Using the TanDEM-X imagery that was graciously provided to us by the DLR, we have been able to produce fairly accurate viewsheds for each site we worked at this past season together with a number of areas previously excavated by the Aswan-Kom Ombo Archaeological Project.
That said, no QGIS model can compare with the real thing, even when it was documented on a low-resolution cell phone camera: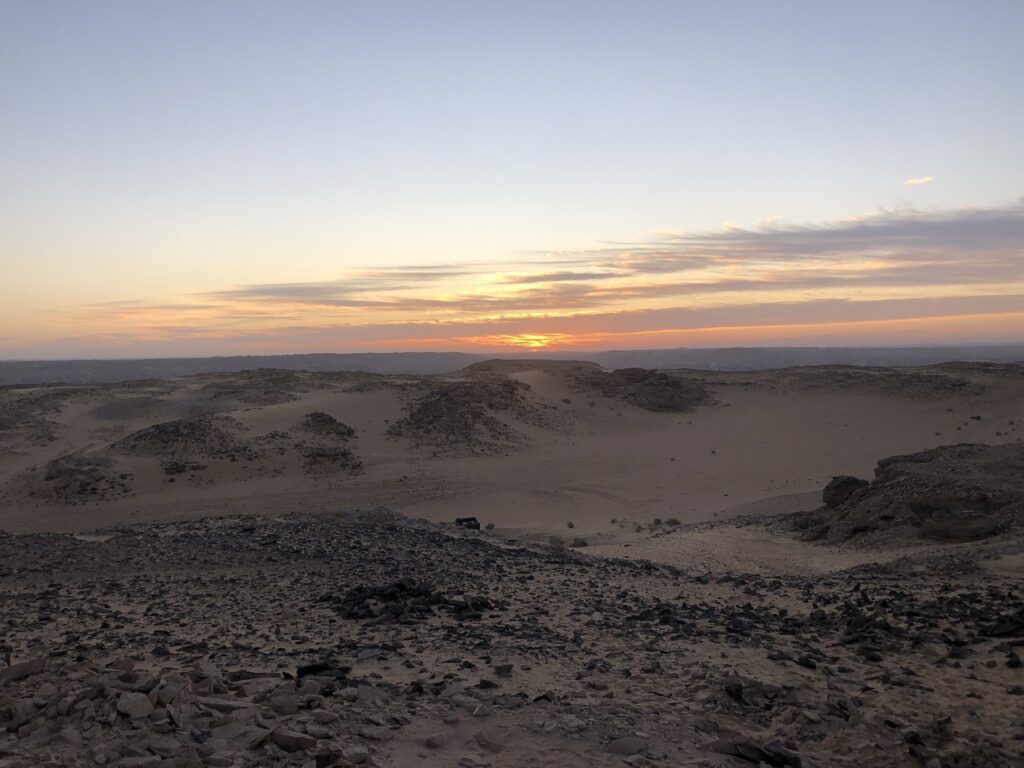 As we develop our project's WebGIS, we hope to allow users to click through a number of these viewsheds to help get a sense of which sites were within visual range of one another!